Manatee Resting At An Angle
Manatees spend most of their time underwater, spending much of their time near the bottom.
By changing the volume of air in their lungs through muscular contraction and relaxation, manatees achieve perfect buoyancy. Their lungs are large, up the three-feet long. The lungs and diaphragm both stretch almost the entire length of the body.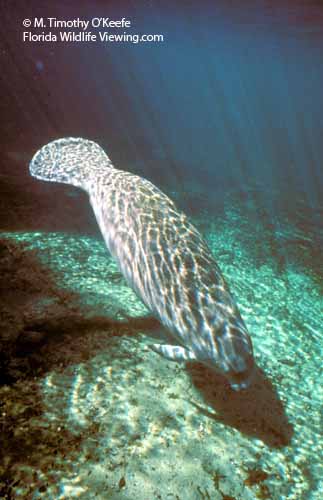 <<Last Gallery Homepage Next>>